We are always paying attention to Colorado's artisan scene; we love to discover new or up and coming local makers that are creating unique Colorado products so we can share them with you!
This year's holiday gift guide is packed with products that we've fallen in love with. Each is high quality, well made, and shows off the best of Colorado in its own way. We hope you discover something new and special in the gift guide below. If we've missed any of your favorites, please let us know in the comments or by emailing us at info@coloradocraftedbox.com. Without further ado, here are our picks for 2015!
Colorado Holiday Tea Towels, by Leo's Dry Goods
We love these festive little tea towels. They're perfect for drying the dishes or your hands in the kitchen. Made from soft, thin absorbent cotton, these are pretty as well as functional. We love how this artisan creates her designs by sewing free-hand. It's almost like sketching using a needle and thread, and each towel is a little bit different as a result. We're fans of this festive holiday design, but she's got so many other designs in her inventory. Check them out here! 
Colorado Nature Prints, by Sarah Obuchowski of Gather Made
We love this artist and her focus on Colorado's beauty. She's one half of the artistic duo behind Gather Made, and she's especially great at noticing - and helping you notice - the small beautiful things that are all around us. Her sketches and paintings of local flora and fauna are all so lovely, it's tough to choose a favorite, but we keep getting drawn back by the colors and detail in this print of lichens and a beetle. She's also got a calendar of animals in the works, and she's even talked about making coloring books. So cool! Keep your eye on Sarah & shop here.
Colorado Coffee Mug, by Colorado Crafted
We're excited to share with you our first original design! It's a graphic black and white mountain pattern on a glossy white coffee mug. Classic and modern - it's a great way to enjoy your morning coffee. Buy it here for $15 (free shipping)!
Peak Playing Cards
We learned about these awesome playing cards through a friend. The designer has just completed a successful Kickstarter campaign (so cool!) and you can now pre-order these lovely cards. Each features a 14,000 ft Colorado mountain, a graphic representation of it, and its exact elevation. Perfect for the peak bagger on your gift list! Preorder here.
Wooly Wax Candles
These 100% soy wax candles are super high quality and have amazing scents. We love the Orange Juniper scent in particular - it's like going on a hike high in the mountains, which is one of our favorite things to do. Handcrafted in Denver; the label is stamped with the exact date and time the candle was poured along with a little note about the weather which you can see in the image below. We love details like that! Shop here.
Mountain Tea Towels, by Jen G Studios 
More tea towels! These are a totally different style from Leo's Dry Goods, and they show off the beauty of Colorado in such a unique style that we couldn't resist including them too. We love Jen's modern graphic take on the front range. Perfect for anyone who loves the view from Boulder! Shop here.
Wool Dry Balls, by Ellalu and Boo Boo Too
This is one of those cool things we never knew existed until our booth was next to Ellalu's at a holiday market last year. These hand-made wool dryer balls are meant to be used in place of dryer sheets. They are naturally anti-static, reduce wrinkles, and cut drying time by up to half. And they're so pretty, too! Order from her on Etsy & choose the colors you'd like.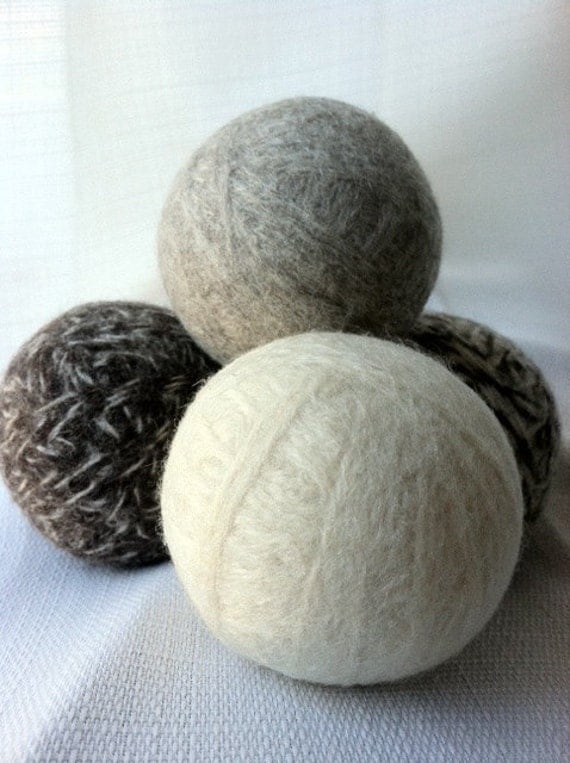 Adopt a Local Beehive + Receive a Jar of Honey
Make a $45 donation and adopt a beehive in Colorado! Your donation will go towards purchasing hives, bees, equipment, and organic treatments to help the bees battle Varroa and tracheal mites as well as other diseases affecting the honey bees. 
You'll also receive a gift of super local, small batch honey from the bees you're helping out. Think of it as their thank you to you! Shop here.